Date and time
1-2 December 2022, 16.00-18.00 KST / 12.30-14.30 IST
Venue
Hybrid / TTA Premises, Pangyo, S. Korea and online over GoToWebinar. Please click here to register.
About the conference:
oneM2M is organizing an international conference on "The Journey to Massive IoT through Interoperable and Open Standards" on 1-2 December 2022 in TTA Premises in South Korea and online over GoToWebinar.
To achieve quick results, many IoT deployments deploy single-purpose solutions or rely proprietary platforms. However, as new requirements and operational goals arise these can be difficult to evolve. Users may find themselves locked into single technology or single-vendor environments. This can affect the scope for innovation and the ability to deploy cross-silo systems.
This conference aims to illustrate the technical and innovation potential of open-standard, scalable and interoperable IoT systems. Presenters will describe IoT systems based on the oneM2M standard. They will share developer and deployment experiences while illustrating the benefits of global standardization.
In addition to technical specifications, multi-year standardization roadmaps are a proven way to address new requirements. Interoperability testing and certification are also important to building trust in IoT systems. These issues will be discussed in terms of oneM2M's standardization framework as well as the formal roles of regional standardization bodies and the ITU.
Participation: Open to all by prior registration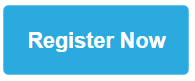 Check out the latest agenda.
Speakers
Kyoung Cheol Koo, TTA
Enrico Scarrone, oneM2M Steering Committee Chair
Roland Hechwartner, oneM2M TP Chair
Andreas Kraft, Deutsche Telekom
Anuradha Vattem, IIIT-H
Poornima Shandilya / Aurindam Bhattacharya, CDOT CCSP
Bob Flynn, Exacta Global Smart Solutions
Lars Nielsen, GCF
Rana Kamill, BT
SeungMyeong Jeong, KETI
Sushil Kumar, DoT-TEC
Xavier Piednoir, ETSI CTI
Keebum Kim, TTA
It should be noted that the conference is being held as part of the oneM2M TP 57 and Interop #8 activities, being hosted by TTA in its Pangyo premises. Conference participants who wish to join this visit, may reach out to the conference conveners:
Conference Conveners: Mr Keebum KIM (This email address is being protected from spambots. You need JavaScript enabled to view it.), Mr Michael KIM (This email address is being protected from spambots. You need JavaScript enabled to view it.)