December 2018 - Vanja Subotic, Director, Product Management for Chordant's horizontal IoT platform spoke with Joachim Schonowski, Head of Innovation for Smart Sustainable Cities at T-Labs / Co-Chair at DIN Smart City Standards Forum, and Bart De Lathouwer, Director, Innovation Program from OGC.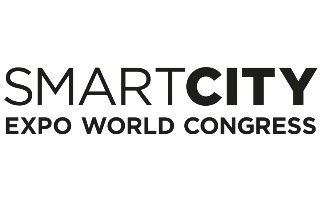 Q. What impressions has Smart City Expo, which began in 2011, made on you?
(Joachim) The show has grown from previous years. It feels more mature but is still technology-focused. There are more use cases being discussed. However, the industry is not yet taking the full ecosystem approach and many solutions are still full of complexity.
(Bart) I see us as being in the early market phase, but one that is maturing. There is a clear mapping of solutions to use cases, but the approach is still siloed. Another important observation is that cities are starting to understand the potential to create value from combining datasets. For example, spatial datasets become a basis for integration of multiple types of information about the cities.
(Vanja) There is a vast presence of companies and their representatives from all over the world. It is very convenient to meet so many individuals and get their viewpoints in one place. There is a strong showing of country and city pavilions where different companies feature their solutions. However, the solutions are still siloed and there is a "do-it-yourself while reinventing the wheel" attitude.
Q. Why are your organizations attending SCEW18?
(Joachim) Deutsche Telekom is very active in the smart cities arena. We are working with the German Association of Towns and Municipalities (DStGB - Deutscher Städte- und Gemeindebund) and have pilots and projects in more than 30 cities in ten countries across Europe. T-Labs is here to promote the need for open urban standards-based platforms, based on the EIP SCC reference architecture and DIN Spec 91357 "Open Urban Platforms". In the past, the word 'standards' was missing. We are coming from Industry 4.0 into oneM2M standard which enables the domain of Smart Cities. We are testing new concepts through our smart city lab and are going to use our results in the mySMARTLife project (https://www.mysmartlife.eu/objectives).
(Bart) The EIP SCC went to a three-stream approach. A variety of European Cities were part of stream one to provide their requirements, while in the second stream the industry developed the reference architecture. In the third stream called "Espresso", the results were used to align with the current world of standards. This is where global standards like oneM2M and OGC came into play.  Standards can help unlock the value of data by mapping the requirements to specific well-defined architectures.  
(Vanja) We showcased the application of the oneM2M standard in a data marketplace solution. This is an environment where municipalities and their private sector service providers can share both historical and real-time data, publicly and privately, with application developers under controlled licensing and data-monetization conditions. This has started as the transportation-centric system, and has expanded to include versatile smart cities data, use cases, and geographies. The horizontal standards-based approach is the key to utilizing and monetizing data while solving smart city challenges across the globe.
Q. Why is oneM2M such an important standard? How does it help smart cities and service providers?
(Vanja) oneM2M is a standard created by industry collaboration of several hundred organizations. It acts in a middleware role, through open standard APIs. For cities and other data owners, it is an abstraction layer that overcomes the complexity of dealing with multiple connectivity protocols and data standards. We've all spoken to city authorities who like the idea of an open standard because it deals with the threat of vendor lock-in while laying the foundations for technology and data interoperability.
Q. How do we make the overall IoT and smart cities market more successful?
(Bart) This is still a developing market, so it is important to continue to educate the community, to demonstrate applications and to publicize innovations and an implementation roadmap that goes beyond many first-generation siloed solutions. One grand design does not live forever. It is also useful to learn from around the world. Asia is taking the top-down approach whereas the US is following more bottom-up approach. Europe is somewhere in-between while also being the most ethically advanced. By this, we mean that there is greater foresight about data governance, multi-actor eco-systems, a focus on operational solutions, and citizens-centric design.
Q. What advice would you give to those starting their journey?
(Joachim) It is good to start with a future-proof extensible platform, that is modular and capable of integrating legacy systems. It must allow for the flexibility and scalability. We and our customers all chose to build on the oneM2M standard. For a telecom operator like Deutsche Telekom, it complements the basic connectivity offering, while opening up wider application markets. This is good because customers are not tied to release cycles of vendor proprietary solutions and can request to add new services into the standard.
About Telekom Innovation Laboratories (T-Labs)
T-Labs is the Research & Developing unit of Deutsche Telekom and is in a close partnership with the Technische Universität Berlin. The passion for innovation and technology drives 300+ international experts and scientists to work together in the three core fields of Blockchain, Intelligence and Experiences. As part of Experiences, T-Labs developed a Smart City Lab to work on the idea of interoperable and connected future cities. This finds itself at the interconnection of different vertical domains, like energy or mobility, and forms an "ecosystem". In order to merge these domains, information and telecommunication technologies are required. An open standards-based platform provides such digital management support. Based on the work in EIP and DIN, T-Labs created an open "system of systems", which enables Deutsche Telekom to run solutions on top like data analytics or third-party services.
About Chordant
Chordant, an InterDigital business, is part of a global company passionate about innovation and a standards-based approach that stimulates thriving global ecosystems. Solutions powered by the Chordant platform address the fundamental challenges in Smart City deployments. Like a perfect chord of musical notes, the Chordant platform brings harmony to diverse devices, data and services. We have created one of the largest Smart City deployments integrating hundreds of transport data sources into a transport data marketplace. Our Smart City solutions have also been recognized by leading analyst firms and organizations.
About Open Geospatial Consortium (OGC)
OGC is an international voluntary consensus standards organization, originated in 1994. Working closely with International Organization for Standardization (ISO) and other Standards Development Organizations, OGC also has more than 500 commercial, governmental, nonprofit and research organizations worldwide collaborate in a consensus process encouraging development and implementation of open standards for geospatial content and services, sensor web and Internet of Things, GIS data processing and data sharing. For more information see: http://www.opengeospatial.org.
About oneM2M
oneM2M is the global standards initiative that covers requirements, architecture, API specifications, security solutions and interoperability for Machine-to-Machine and IoT technologies. oneM2M was formed in 2012 and consists of eight of the world's preeminent standards development organizations: ARIB (Japan), ATIS (U.S.), CCSA (China), ETSI (Europe), TIA (U.S.), TSDSI (India), TTA (Korea), and TTC (Japan), together with four industry fora or consortia (CEN, CENELEC, GlobalPlatform, OMA SpecWorks) and over 200-member organizations. oneM2M specifications provide a framework to support applications and services such as the smart grid, connected car, home automation, public safety, and health. For more information, including how to join and participate in oneM2M, see: www.onem2m.org.