January 2019 - Roland Hechwartner (DT), new Chairman of oneM2M's Technical Plenary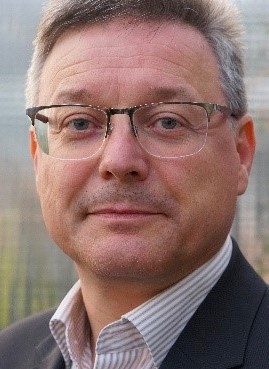 Q. Would you begin by talking us through your work with oneM2M and your responsibilities at Deutsche Telekom?
RH I've been involved with oneM2M since its first meeting in 2012 and I'm pleased that oneM2M members have elected me into the position of Chair of oneM2M's TP. This will build on my efforts with the program management committee to oversee and ensure progress in different working group activities.
I work within a DT Group business unit, dealing with international standardisation and intellectual property issues. I focus on standardisation at the application layer, above access technologies. Part of my role is to represent the interests of business development and product management teams within DT, including collaboration with our T-Mobile US colleagues.
Q. What developments are you seeing in the IoT market and how does this affect your work within oneM2M?
RH My views are based on what I hear from our customer facing teams and our experience of implementing IoT solutions. IoT is an integration business, beginning at the communications layer and building up to the applications layer. It relies on domain knowledge for different verticals.
There seems to be little re-use of solution elements and that is one reason why we started to look at standardisation. To begin with, we worked on communications and device-management. We wanted to modularise technology as a way of solving complex problems with smaller solutions. There are a few key elements that are important to us and our developers. It starts with modularity, which gives you flexibility and leads to abstraction. The oneM2M standard applies the principle of abstraction to help developers build applications quickly and easily. Abstraction also allows developers to build applications with data from many different sources, or devices using many different communication technologies.
From a commercial perspective, we think that it will be important to have control over the services that deliver IoT solutions. When smartphones first came out, for example, there were lots of network signaling storms. That is why it is important to protect communications networks and keep them 'clean'. We also need to manage profitability and deliver a reliable quality of service for application developers to deploy commercial services. This is something that the oneM2M technical specifications provide.
Across the market, we see several small and large companies offering proprietary solutions that are well built and implement a good service for their customers. But network technologies, security and life-cycle management become more and more complex, meaning that it is not always easy to follow the latest trends in those fields. It's not clear that these providers will address all the service elements for IoT solutions. This is an example where building an application on a strong and abstracted infrastructure helps a lot.
History has taught us about the benefits of standardisation and that is another reason for being involved in oneM2M, to build an eco-system with many providers who can ensure interoperability.
Q. What are your priorities and plans for oneM2M?
RH oneM2M members agreed on a restructuring of the TP at our last meeting in Japan. As a result, there will be three technical working groups. The first, Requirements & Domain Models (RDM), focuses on requirements and a few vertical domains that members have prioritised. The second, System Design & Security (SDS), handles the technical design issues on topics such as architecture, security and protocols for device and communications management.
Finally, the Testing & Developers Ecosystem (TDE) Working Group deals with the outside world in the form of developers and certification agencies. From January, for example, we will transition test and certification activities to the Global Certification Forum (GCF), the standards body for certification of mobile telecommunications technologies, which will be a major boost in terms of mobile industry credentials and global scale.
A longer-term priority is the oneM2M technical roadmap. We plan to create a closer integration with cellular technologies for 5G compatibility and to add ZigBee interworking.
We will also work on new deployment scenarios, such as edge computing. In addition to this, we will also work on security enhancements in the context of data privacy as well as agriculture and smart city applications, in anticipation of the evolving regulatory climate towards data.
Q. What's your advice on the role of different industry alliances and of standardisation bodies?
RH That is an important question as we see a lot of new standardisation efforts and mergers in the IoT space. We have already seen mergers between the AllSeen Alliance and the Open Interconnect Consortium (OIC) to the Open Connectivity Foundation and, more recently, the Industrial Internet Consortium (IIC) and the OpenFog Consortium, for example.
There are many bodies focusing on the IoT market because of its size and importance. However, they are not always on the same track or properly coordinated and this can be confusing to the user community.
What we know is that standardisation often starts in a specific domain and then evolves to embrace broader issues via open approaches. This is a maturity issue because organisations gradually realise the value of eco-systems. It's the reason why we see IoT bodies merging and proprietary solutions moving in the direction of open strategies.
We saw this pattern with oneM2M, which began in 2012 through the merging of several independent efforts around the world, when its TP built on top of early standardisation work in national organizations. Since then, we have grown to eight standardisation bodies - ARIB (Japan), ATIS (U.S.), CCSA (China), ETSI (Europe), TIA (U.S.), TSDSI (India), TTA (Korea), and TTC (Japan) - spanning the globe. The technical work within oneM2M draws on the efforts of its 200 corporate and academic members, as well as inputs from industry bodies such as GlobalPlatform and the Open Mobile Alliance (OMA).
One significant thing that oneM2M did at the start was to step back from the initial, regional work to assess the need for common solutions. That is why we talk about a horizontal approach that applies across all IoT verticals. I spoke earlier about the low level of re-use in IoT solutions. Our working groups deserve credit for thinking ahead about common solutions and the importance of scale so that the industry benefits from the positive dynamics that we see in the mobile eco-system.
In the future, we hope to see an industry which is based on open standards, where firms specialise in certain segments as part of a solution eco-system. I think that this will make product and solution life-cycle management more sustainable for customers. For instance, if a supplier fails for some reason, then another one can take its place because they are working in the same open standard. This way, customers are not tied to single-vendor risk.