July 2019 - Aurindam Bhattacharya is a group leader in C-DOT, India's Centre for Development of Telematics. Alongside his role in various other projects, he leads the standardisation efforts of the organisation towards Internet of Things (IoT)/ Machine to Machine (M2M) communication. As a coordinator of the M2M Communication Project in C-DOT, he represents the organisation in industry and Government Departments. He is also involved in standardisation bodies within India (including Telecommunications Standards Development Society India (TSDSI) and the Bureau of Indian Standards) and at the international level.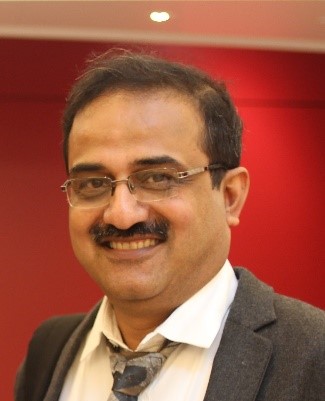 Q. Would you begin by introducing our readers to C-DOT?
AB: C-DOT was established in August 1984 as an autonomous Research & Development unit of the Department of Telecommunication within the Government of India. Its goal was to develop telecommunication technology to meet the needs of the Indian telecommunication network. C-DOT was instrumental in creating a telecom revolution in rural India that was responsible for all-round socio-economic development from global connectivity.
As part of its development process, C-DOT spawned equipment manufacturers and component vendors. Within a short time, telecom switching products suited to Indian conditions appeared in the form of small rural automatic exchanges (RAXs) and medium size switches as SBMs for towns. This was followed by higher capacity digital switches known as main automatic exchanges (MAXs). C-DOT technology spread across the country through its licensed manufacturers.
From being a purely telecom switching and transmission hardware and software development centre, C-DOT diversified into development of value-added telecom software. Examples include intelligent networking (IN), network management systems (NMS), data clearing house and centralised monitoring system for lawful interception. C-DOT also made the transition from operating in the protected environment of a closed market to an open and competitive market.
C-DOT continued in its zeal to explore uncharted territories and ventured into the domain of IoT/M2M in 2016. Since then, C-DOT has developed the country's first oneM2M based platform for IoT/M2M communication.
Q. How is C-DOT involved within oneM2M?
AB: C-DOT became aware of oneM2M in 2013 while exploring the available standards in the area of M2M communication. We found it to be in line with our thought process of having a horizontal framework for M2M communication. Thereafter, as we explored this further, we wanted to become part of oneM2M and contribute to the specifications.
As a member, we encouraged TSDSI to become a partner of oneM2M in 2015 and then we started contributing to the specifications. Since then C-DOT has been participating in oneM2M's Technical Plenaries and interoperability testing events, while contributing to oneM2M in a continuous manner.
Q. C-DOT has developed a common services platform based on oneM2M. What motivated C-DOT to take this project on?
AB: Vertical-centric, siloed application providers account for a large part of the IoT/M2M ecosystem in India. After the announcement of the 100 Smart Cities challenge in India, proprietary platform providers started occupying the smart cities space. They offered extensions of their siloed applications and therefore cities found themselves in a situation where they were getting locked in to single vendors. That's when we felt the need to create a global standards based solution which could enable interoperability of devices and applications. This was the motivation behind the development of the CCSP-C-DOT Common Service Platform.
This platform also allowed sharing of data between divergent applications, while ensuring secure communications of IoT data whilst maintaining privacy. At the same time, this platform would allow application developers to develop innovative applications easily in a much shorter time.
As I referred to earlier, having invested into oneM2M, C-DOT understood quite clearly that it was the most comprehensive set of specifications for IoT/M2M. oneM2M is also the answer to most of the problems that city authorities face.
Q. What role has TSDSI played in standardisation of the IoT ecosystem? Did it benefit oneM2M in any way?
AB: Immediately after its formation, TSDSI took up the study of various IoT use case scenarios. The outcome was a comprehensive set of reports for various M2M use cases (https://tsdsi.in/tr/). As a member of oneM2M, it has really helped in spreading the awareness about oneM2M in industry and government circles. It has also transposed the oneM2M release 2 specifications which has been forwarded to the Department of Telecommunications (DoT) and is being considered for adoption as a national standard in India.
Q. How is C-DOT helping with the adoption of IoT technologies in India?
AB: Though that is not one of C-DOT's responsibilities, the workshops we are conducting help to spread awareness about oneM2M among industry and government organisations. We also conduct developer tutorials for the industry and start-ups where we can train them on oneM2M application development.
Q. What lessons have you learnt about the IoT market and what advice would you offer Indian firms as they target the IoT opportunity?
AB: Currently, the IoT market is very vertical centric and therefore the real value of IoT is not experienced by the end users. It is also ironic that in India, most of the start-up companies, despite having innovative ideas, are not able to convert them into big success stories. However, if they join hands to create standards compliant solutions, not only would they improve significantly in the Indian markets, but they would also be able to take that success onto the global stage.