September 2019 - In this executive interview, Andrew Han, Professor at Hansung University discusses the growth of students' interest in Internet of Things (IoT) platforms and the Korean urban rail projects which are planning and proceeding with oneM2M IoT standards.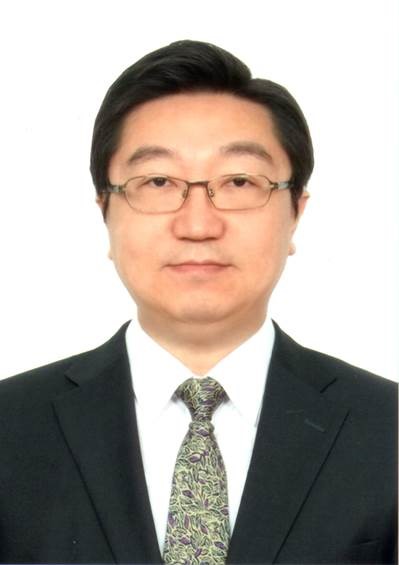 Q. Professor Han, tell us a bit about yourself and your role in standards.
AH: I am a professor in Hansung University's ICT Convergence Program. Hansung University is located in Seoul with a population of about 7000 students. The university runs more than 100 academic programs divided into humanities, social studies, and engineering where many students study IoT and ICT convergence. There is an active research programme within the group covering railroad internet research projects, and a wider research programme into related technology areas such as robotics, Artificial Intelligence (AI) and big data.
I am also the Research Director for corporate and government led IoT technology Research and Development (R&D) projects. Our aim is to apply IoT technology to industrial verticals such as railway IoT services.
In addition, we are also examining general-purpose IoT platforms such as those based on the oneM2M standard. Our goal is to study the technological evolution necessary for interworking with verticals, such as smart cities and smart logistics, as well as those applied to vertical areas such as railway services.
Q. How are you working with oneM2M?
AH: I am the chairman of the Testing and Developer Ecosystem (TDE) Working Group (WG) of oneM2M. As part of this role, I am working to establish oneM2M technical specifications, such as the oneM2M test specification, and to roll-out an IoT developer linkage programme. In addition, I am the Rapporteur of Railway Domain Enablement (RAILDE) at oneM2M, a Work Item (WI) in the field of railroad internet.
We have recently started to include oneM2M platform education into the university curriculum. As more companies are becoming interested in IoT platforms and services, students' interests have also increased. In order to their interest in IoT platform technologies, we are planning to construct an IoT Living Lab. The IoT Living Lab is a place where micro-projects are used to find new ideas and solve challenging issues in real life, using IoT technology. We are working on providing an IoT platform for education using an open source platform version of oneM2M.
Q. I understand that you have an interest in applying oneM2M in the railways sector in Korea. What are some of the rail sector use cases and adoption initiatives that are taking place in Korea?
AH: Korea has launched the world's first high-speed railway mobile communication service using the LTE technology, as part of the Pyeongchang Winter Olympics which took place in 2018.
In addition to providing communications facilities, Korea's railway mobile communication service continues to develop and operate additional services. These include services such as railway station control, railway automatic control, and smart stations combined with the IoT. This movement of railway services is applied to not only national railways but also to urban and regional railways. Two examples are the Seoul and Busan subways. As part of these developments, various railroad internet service models have been proposed and developed.
Conceptually, theoneM2M platform is considered as a major candidate in large railway systems. That is because its role as a systems platform is considered important in the convergence of railway services and IoT technology. Some urban railway projects are planning and proceeding with the oneM2M platform technology. In line with this, there are some new research activities on interworking between 3GPP (mobile networks) and oneM2M technologies.
Q. What have been your experiences with oneM2M, and do you have any advice for organisations that are looking to deploy the standard or oneM2M-based solutions?
AH: The application of standard technology first requires a deep understanding of the standard itself. A gap analysis must also follow this, in which a designer compares the scope of the application and its requirements and how oneM2M can be applied. While there are clear initial benefits from standardisation, further cost saving and Return on Investments (ROI) can also be achieved when applying new standards to new verticals.
This is the way that the oneM2M platform technology has already been applied to many verticals in Korea and around the world. Common solution elements have been fully integrated into the standard, and there are new WIs underway to address the expansion opportunities in new verticals.
There are many reference applications within the ranks of oneM2M members. Also, many solution companies and developers have experience of implementing the oneM2M standard.That makes it easier to find suitable partners.