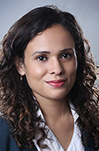 In this interview, Poornima Shandilya of the Centre for Development of Telematics (C-DOT) discusses the design of IoT solutions adapted from local conditions in India and her role in the oneM2M standardization body.
Q: Would you begin with some introductory information about yourself and C-DOT?
PS: I have a technical background and began my career with C-DOT in 2007 as a Research Engineer. My early experience involved the development of a data clearing house to reconcile roaming records between telecom operators. I also worked on several strategic projects on behalf of various government agencies in India.
In 2015, I got involved with oneM2M with the aim of developing a standards-based middleware platform for IoT systems. This is also known as a common service layer in oneM2M terms. Seeing the possibilities that this topic carries with it, C-DOT decided to get more involved with oneM2M and to contribute to its standardization activities.
Currently, I am a Team Lead at C-DOT which is a Research & Development wing of the Department of Telecommunication of the Government of India. I lead the design and development for C-DOT's Common Service Platform (CCSP) which is based on oneM2M standards. My team is also involved in the design and development of a key entity in the 3GPP standards, known as the Service Capability Exposure Function (SCEF). This function helps mobile network operators to deploy low-power wider area technologies such as NB-IoT.
I also participate in various standardization bodies in India such as the Telecommunications Standards Development Society, India (TSDSI), the Telecommunication Engineering Centre and the Bureau of Indian Standards (BIS).
I also actively represent C-DOT in oneM2M meetings and at oneM2M interoperability test events. I have made several contributions for new features in oneM2M standards roadmap. I have also demonstrated C-DOT's oneM2M based platform, CCSP, and applications at oneM2M developer events, workshops, and trade shows in India.
Q: What developments are shaping how the IoT market in India develops?
PS: Back in 2018, the Department of Telecommunications issued the National Digital Communication Policy (NDCP) targeting a growing IoT eco-system with approximately 5 billion connected devices by 2022.
In the commercial sector, a large variety of IoT applications are being developed, both by start-ups and large enterprises. These are spread across different domains, including asset tracking, smart home, healthcare, and transportation domains. International developments, such as the momentum behind Industry 4.0, are reflected in our market and the Make in India initiative.
Another important development is the adoption of oneM2M standards at the national level in India. This began when TSDSI adopted Release 2 of the oneM2M standard and handed it over to the government's Department of Telecom and its engineering body, the Telecom Engineering Center (TEC). The TEC then formed two committees. One was the Consultative Committee (CC), comprising members from industry, academia, govt departments, and eminent persons in their individual capacities. The role of the CC was to spread awareness of oneM2M, to deliberate on the specifications and standards, to obtain public comments and resolve issues, if any, and finally to submit its recommendations to the second committee. This second committee was the Telecom Standards Advisory Committee (TSAC) which acted on the recommendation of the CC and agreed to adopt oneM2M as a national standard for IoT in India. This is quite a milestone as the whole process took a year and considered challenges and other issues in detail.
Even though oneM2M is not mandated, its adoption as a national standard is a significant milestone because TEC/DoT recommendations are of great importance for IoT developers and stakeholders in India.
Q: Within the context of these developments, how is C-DOT planning to deploy its CCSP?
PS: C-DOT's role is to develop and license new information and communications technologies through solutions that meet local market needs. C-DOT created many technological innovations for rural telecom products which bypassed the need for air-conditioning and were therefore ideally suited for Indian conditions. The technology of these products was transferred to several manufacturers both in public and private sectors. Another C-DOT success is GPON (Giga bit Passive Optical Network) technology, which provides cost-effective technology for high-speed broadband transmission and other Internet based services to the masses including those in rural areas.
C-DOT is pioneering the use of Wi-Fi technologies for rural broadband, crowded environments, and emergency alerts in disaster areas. We also work on 3GPP standards, developing core nodes of 4G networks including the SCEF node for supporting NB-IoT. As part of the development process, C-DOT has spawned a wide base of equipment manufacturers and component vendors. Moreover, C-DOT has been instrumental in the evolution of a Telecom Manufacturing Ecosystem based on its Technology Transfer model to facilitate the manufacturers involved in the bulk production of high-quality telecom products and solutions.
We want to apply the same model to the CCSP while recognizing that the CCSP is a software system and different to the hardware systems that C-DOT has developed in the past. We have some experience of this from having developed a clearing house system between two telecoms operators. While C-DOT does not deal with end-users, the Data Clearing House project and another one related to security services gave us experience in running operational systems. Right now, we are in the process of testing different approaches to get feedback from the market.
Q: How did you and your team approach the development of the CCSP?
PS: The oneM2M framework deals with many aspects of IoT systems but it is not necessary to implement everything in the standard to get started.  It also helps that oneM2M does not aim to replace established technologies; instead, it seeks to integrate what is already tested and accepted.
You can think of oneM2M capabilities as a set of tools for building IoT systems. To begin with, we implemented five tools which are known as common service functions (CSFs) in oneM2M terminology. It is not possible to build an IoT system without these five CSFs – Registration, Discovery, Data Management & Repository, Group Management, and Subscription & Notification along with support of an authorization mechanism.
We tested this system and from the feedback we saw the need to deal with data structures. That made us implement the FlexContainer element of the standard. This allows developers to map and store their application specific data models in flexible containers the form of custom attributes. They are then able to share the structure with other applications if needed. At this stage, however, data is treated as a black box, so we implemented oneM2M's semantics CSF to add value to interactions between two parties.
Without security no system is complete, so we then implemented the security CSF. Now that the basic functionality set was complete to offer to any customer, we focused our development on the deployment aspects which included the management of installed devices. Thus, we implemented the Device management CSF. For this, we simply reused C-DOT's existing device management servers which demonstrates the power of oneM2M to re-use legacy technology.
After that, we implemented the Transaction Management CSF. This helps us in manage the transaction for multiple oneM2M requests from an application instance. It allows us to rollback all the requests of that transaction if one or more request for this transaction fails.
When people refer to oneM2M as a 'heavy' standard, it is worth reminding them that oneM2M covers many aspects of IoT systems. The standardization roadmap also identifies new capabilities that will be needed when these systems evolve and address more demanding applications. Our development approach shows how it is possible to start with a few tools or building blocks and add to them over time.
Q: What plans does C-DOT have in relation to oneM2M?
PS: C-DOT has been actively engaged and participating in oneM2M activities and related standardization activities in India for over 6 years. As part of the India EU-ICT collaboration initiative  to bring awareness to oneM2M, C-DOT hosted two oneM2M Developer events in New Delhi and in Bangalore to help students, developers, and companies to develop oneM2M based applications. This is in addition to oneM2M workshops and hackathons across India to increase the awareness of oneM2M standards.
C-DOT's goal is to offer an indigenous, standards based IoT platform, based on Release 3 of the oneM2M standard. We have developed a smart living application involving temperature, humidity, power monitoring, an HVAC Control application, a vehicle management system, and smart streetlight application using both LoRa and 6LowPAN technologies. In addition to the basics of connecting and communications with IoT devices, our CCSP also offers several important features such as semantics, service subscription management and charging.
As C-DOT's oneM2M representative, I was recently elected to the Vice chair post of oneM2M's System, Design & Security (SDS) working group. I am also involved with a oneM2M task force to develop test cases related to oneM2M Release 4, which is an important requisite for certification testing. In recognition of my efforts, I was very happy to receive a technical excellence award in September 2020 for my outstanding contribution to the oneM2M standard.
Q: What final advice or observations would you offer for IoT developers and service providers?
PS: Even though they use old technologies, IoT systems are still relatively new. When we were going through the process to evaluate IoT standards, people would say that we have many point standards and question the need for a new one. At conceptual level, companies recognize the need to address the technology integration challenge through standardization that goes in a unified direction. They see how oneM2M adds value by freeing developers from many technology responsibilities, but many providers are struggling to adapt and change.
For business that are adopting and deploying IoT systems, my advice is to look at your requirements. Does your application require a general-purpose or a vertical-specific platform? In either case, your solution needs a set of developer capabilities. oneM2M offers a wide set of IoT capabilities to choose from. Then, it is a matter of building a simple system with a few basic capabilities and adding to them over time as your system becomes more advanced.
Standardization is the key to success. It enables systems to mature to a much higher level over a period of years. Market penetration of IoT systems will bring many challenges, known and unknown. It will be easier to address these challenges within a framework that can deal with evolving systems if development and deployment activities have been done in a standardized way.