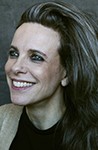 In this interview, Professor Désirée M. van Gorp of Nyenrode Business University discusses her research interests and work on the topic of sustainability and business value chains
Q: Would you begin with some introductory information about yourself?
DvG: I am on the faculty at Nyenrode Business University which has a bridge-building focus on issues of business and trade. I teach on several undergraduate, graduate, and executive education programs while working with businesses to advise boards and management teams.
Among my outside interests, I am a member of the Advisory Boards of the World Trade Organization's (WTO) Chairs Programme, the International Institute for Social Studies at Erasmus University. I also hold visiting professor roles at the Politecnico di Milano in Italy and at Beijing's Renmin University in China.
My research interests include global sourcing and sustainable value chains as well as approaches to innovation and digitalization with a focus on the way next generations deal with data as this has important consequences for our social behavior; how society is organized; and the way businesses operate.
Q: Sustainability is a broad topic; how do you define the term in your field of work?
DvG: At a high level, I look at sustainability in terms of making a positive contribution to society. This can be at an individual level as well as an organizational one. Positive contributions can take many forms on issues related to climate change or human rights, for example.
I believe that we are at a transition point when talking about sustainability. In the past, the approach was one of not doing any harm. Now, there is a more active outlook in terms of making positive contributions to society.
Q: Are they any quantitative frameworks you use when looking at sustainability and key segments?
DvG: I rely on two sources in much of my work. One draws on the World Business Council on Sustainable Development which takes a quantitative approach to map sustainability issues onto the profit and loss (P&L) accounts of businesses.
The second source is the World Benchmarking Appliance (WBA) whose work focuses on science-backed measurements and benchmarks to compare companies' and sector performance against the UN's Sustainable Development Goals (SDGs). I integrate both bodies in my teaching and student projects.
Q: Given your interest in value chains, what sustainability issues are governments and business addressing?
DvG: There has been much good work to set expectations and to establish different sets of rules in areas related to policy, the circular economy and sourcing. However, this has not led to the setting of regulations or law and that is a real issue when it comes to implementation. I am a bit disappointed by the lack of progress made by governments because they are not yet "walking the talk".
There is slightly different approach when it comes to businesses. In my area, I see companies joining together, through the WBA for example, to make sustainability quantifiable and to define measures with a P&L impact. Some industries, such as chocolate processing, have gone further by setting up sector-specific certification schemes but the actual behavior is still work in progress too for many companies in the industry.
When it comes to large-scale change, I have greater hopes for technology-driven developments that apply across different sectors.
Q: What are examples of these developments?
DvG: Through my research and advisory work, I see a lot of interest in the use of Blockchain as a way to get transparency into value chains. However, progress is slow. There are not enough people with the knowledge of how to apply and make Blockchain solutions work. There are also too many pilots that do not progress to operational deployment.
Another area of interest is 3D printing. This has the potential to shorten production times and cut down the need to hold high levels of inventory and hence waste. Once again, there is some way to go before 3D succeeds at scale.
Automation and robotization are other promising technologies when applied to commoditized or standardized services. These technologies are starting to change entire professions as is the case in accountancy and healthcare service sectors.
Q: Do you agree that better use of data seems to be common to these technology applications?
DvG: There are some exceptions where eco-system partners do not want to change their business models or to share data. Overall, however, the common theme is digitalization which is taking hold a lot faster than expected.
In the Netherlands, we had an issue in the healthcare sector around the sharing of patient data. The government did a poor job of communicating the positive aspects of the scheme and that led to roll-out delays. That is a pity because there is plenty of evidence that individuals are willing to share their data of their own free will. In many cases, they are seduced by appealing services. The issue of data privacy only becomes an issue when data sharing changes from being a voluntary process and into an obligation. That being said, we will limit the opportunity to create value as long as we limit the possibilities to share data. There is so much more upside from wider sharing of data.
Q: Beyond technology, how are corporations adapting to the challenge of sustainability?
DvG: Due to the vulnerability of value chains, businesses are speeding up their decisions in a couple of ways. One is to do more locally, and another is to make their value chains less vulnerable. This calls for better visibility into value chains and investments in sustainability.
There is of course an issue about how much you can do locally because technology capabilities might exist elsewhere. In the past, for example, many manufacturers looked at China as a low-cost supplier. Now, however, there are very strong technology eco-systems over there and those capabilities and business networks and difficult to bring back.
I mentioned that there is a shift in thinking from 'doing no harm' to finding ways to contribute positively to society. I think that rules and regulations are following in this direction. In the past, investors would look differently at manufacturers of arms or cigarettes, for example. Now, investors are starting to look at all companies and asking how they contribute to society. Some companies define a set of rules or standards for suppliers and partners in their eco-system. Within sectors, there will be greater interest in agreeing common standards.
Q: What final words of advice would you offer to organizations looking at sustainability?
DvG: The first bit of advice is to use technology not so much for cost saving but to make value chains more sustainable. I see businesses making a lot of investment in maintaining old operations and old technologies. It is easy to get into this rut and to continue to work with old time frames when planning. The risk with this is that it holds them back from innovating for the future. Businesses need to make a conscious choice to invest in new technology.
The second piece of advice is to review their value chains. This begins with understanding what exists now and how the current eco-system functions. This provides a basis to analyze how much of this is relevant to the future. In other words, what will the new ecosystem look like and what new capabilities will an organization have to put in place to succeed.