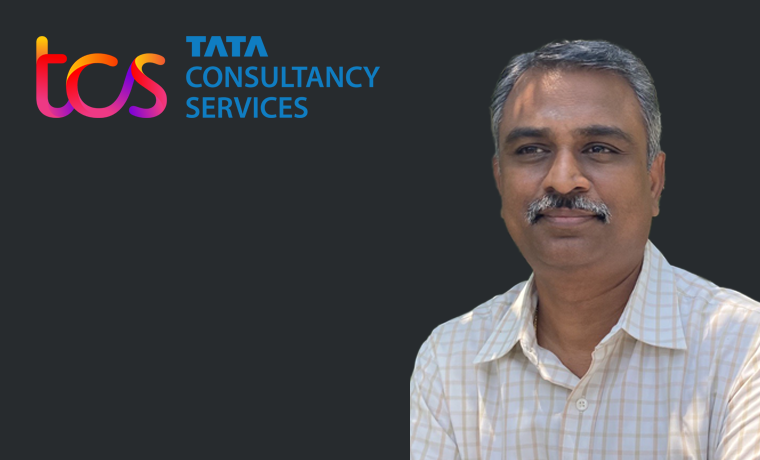 In this interview, we hear from Senkathir Selvan Suriaprakasam of Tata Consultancy Services (TCS). He shares his views on the commercial drivers for adopting IoT systems, some of the operational and scaling challenges and, areas where standardization will make a difference.
Q1: Would you begin with some introductory information about yourself?
SS: I am Selvan SS, I come with 28 years of varied industry experience across Process Plants, Power Plants, Automotive, HiTech, Retail and Logistics   companies. I have worked in multiple geographies across India, China, and the USA. At the moment, I am part of the IoT and Digital Engineering unit at TCS.
Currently I am Global Business Owner for the TCS DigiFleetTM portfolio. This is a connected logistics solution for fleet (TCS DigiFleet - dPulse) and freight (TCS DigiFleet - dMove) management. It uses a combination of IoT, Cloud and AI/ML technologies.
Q2. What are the responsibilities of a Business Owner in TCS?
SS: As a Business Owner, I am responsible for understanding the market opportunity and enabling solutions to the market. What that means is I manage a product roadmap based on emerging needs of our target market. This can involve creating proofs-of-value (PoV) for customers to help them achieve their business transformation goals.
Q3. What markets do you cover and what are some of the requirements you are seeing in the marketplace?
SS: We look globally for opportunities from both the fleet and the freight sectors. In the first of these, fleet owners look for Total Cost of Ownership (TCO) improvements for their Fleet operations. The priority here is the vehicle where there can be several IoT applications running. Examples include vehicle health monitoring, tracking of fuel consumption, engine condition monitoring as well as monitoring of vehicle utilization and work assignments.
In the freight sector, logistics and supply chain leaders look for opportunities to manage efficiency of moving their freight through multiple modes. Typically, this involves modelling freight for individual stock-keeping units (SKUs) for track and trace purposes across multiple supply-chain hops. We might combine IoT with enterprise data to forecast estimated arrival times and to manage late-arrival situations.
We see that offerings for the fleet sector are more mature in major western markets. Our view is that freight management, to address supply chain logistics requirements, is a very promising area of opportunity.
In terms of market sentiment, we see that customers have made their preliminary investments in testing technology. They are convinced that IoT enables a higher level of visibility to enhance operational efficiency. However, in many places customers have plenty of data coming in, but they are struggling. This is because they lack the ability to contextualize data for a business process. We have seen customers who have all or most parts of a larger process digitized but data is in silos, and they struggle to correlate impact of one part of the process on the other part or overall process. This is especially true in the case of global customers. Their data is heterogenous because they have built regional solutions using different vendors, different data models and different ways of collecting data. When they want to scale up to global picture of their operations, they struggle to harmonize the data into a common format.
Contextualizing data and managing scale will need more standardization of data formats across the supply chain ecosystem. This will simplify contextualization and enable rule engines to be more effective.
Q4. In taking TCS' IoT solutions to market, do you work with mobile network operators, cloud service providers and other service providers?
SS:  To build an end-to-end offering, we work with an ecosystem of partners. In most cases, our solutions rely on partners for devices, telecom services, cloud platforms and location intelligence. However, when certain customers have parts of the ecosystem already available, we provide just our IP – TCS DigiFleetTM which is an IoT and AI/M based cloud solution that is available on a subscription basis.
TCS takes IoT solutions to market with end-to-end ownership. Wherever IP based offerings are there we prefer to provide on SaaS model.
Q5. Tell us a bit more about DigiFleet and how your customers are deploying the system.
SS: TCS DigiFleet is a fleet and freight management solution offered on a cloud hosted SaaS model. It leverages IoT to collect real time data. The solution harmonizes that data in the context of a customer's processes. We use AI and ML techniques to process the data and provide real time intelligence for effective decision making. Overall, this enables real time visibility into processes that were blind spots for supply chain logistics players across the globe. DigiFleet enhances their ability to be agile and reliable to their stakeholders.
To give you a practical example, we recently deployed a solution for a few thousand vehicles in the construction sector. Our client wanted oversight of a fleet of third-party trucks delivering cement in bulk to their customers. Across the fleet, we had to harmonize data for three or four device ecosystems to create a common view of all assets and support a proof-of-delivery application.
Q6. What kinds of benefits are customers seeing?
SS: Our customers have experienced 24/7 near real time visibility of their assets and achieved up to 15% increased demand fulfillment. They are seeing 10% less inventory requirement, 16% reductions in network cost and 18% improvement in process Turn Around Time (TAT).
With these improvements customers have started seeing significant impact to sustainability goals which they are starting to measure.
Q7. What are the IoT elements of the solution, and do they differ from one deployment to another?
SS: TCS' DigiFleet makes use of Edge, Cloud, Analytics, Mobility and Blockchain technologies to deliver value to a range of end customers. Depending on what the customer need is we configure the necessary functionality and IoT elements. If customer already has some of these elements, we can complement and provide our services cohesively and thus protect existing investments in technology.
Given that our solution works with API integration from external applications, we can work with multiple external systems. Our hyperscaler integration strategies ensure that scalability is addressed as well.
From the data perspective, we focus on fundamental data models for assets on the move. On top of this, we deploy relevant analytical models for specific needs.
Q8. There have been some early discussions about implementing DigiFleet using oneM2M standards? What are some of the issues behind these considerations?
SS: One of the key problems facing large multinational companies that want to scale globally is how to deal with investments they have made in various parts of the world. An added complication is their use of different technologies in different layers of the IoT stack. Often, this involves dealing with heterogeneity of data from multiple sources. We believe that standardization will go a long way in helping ecosystems to perform more efficiently. Standardization will also improve the ease of global adoption for solutions that are still local in many places.
Q9. From your viewpoint, how should businesses be planning as IoT systems evolve in terms of new capabilities and new business arrangements?
SS: The market for IoT systems is very vibrant. Customers are done with validating Proof of Concepts and Proof of Business value. IoT Systems work perfectly well within defined boundaries and groups of stakeholders. When it comes to larger ecosystems or "ecosystem of ecosystems" scalability is still a big question for success of their programs.
In terms of what to expect, hyperscaler platforms provide frameworks to build IoT solutions on the cloud. Telecom companies are rolling out5G networks to augment more functionalities on the move. We see Blockchain as enabling trustworthiness when it goes on to multi stakeholder ecosystems and to enable scalability. However, there remains a need to address the challenge of heterogeneity at the source across multiple dimensions. These relate to geography, transit modes and stakeholders. Country specific compliance, which is also referred to as data sovereignty, is another issue that is yet to be addressed.
Standardization is also important. Most edge solutions with using standard protocols, such as MQTT and HTTPS, come with larger memory capabilities and a complementary operating system (OS). This is part of the cost of a device. Device vendors can engineer 40-50% cost reductions by engineering their own protocols to send a bare minimum of data. However, users and systems integrators then need to do more work to get good data into the cloud. This is a problem when there are many thousands of devices sourced from hundreds of vendors. It also means that users have limited visibility into their systems because of restrictions in what data vendors choose to send from their IoT devices. This is where standardization would help in the form of common data models and interworking protocols.
Finally, I would advise businesses to prepare more for sustainability. We are all familiar with the need to conserve resources, to use energy efficiently and to control emissions. We are seeing a new, regulatory pressures around responsible sourcing in the context of violations of human rights. Once you think of supply chains as the backbone for these systems, its obvious that there will be greater demands on collecting and tracing data across extended supply chains and IoT device ecosystems.