TR-0045 Mapping to oneM2M Base Ontology
The figure shows the mapping of the specific concepts of the simple ontology for the semantic annotation and discovery use case to the more general concepts of the oneM2M Base Ontology TS-0012. Thus the semantic integration with the concepts identified for oneM2M itself is achieved.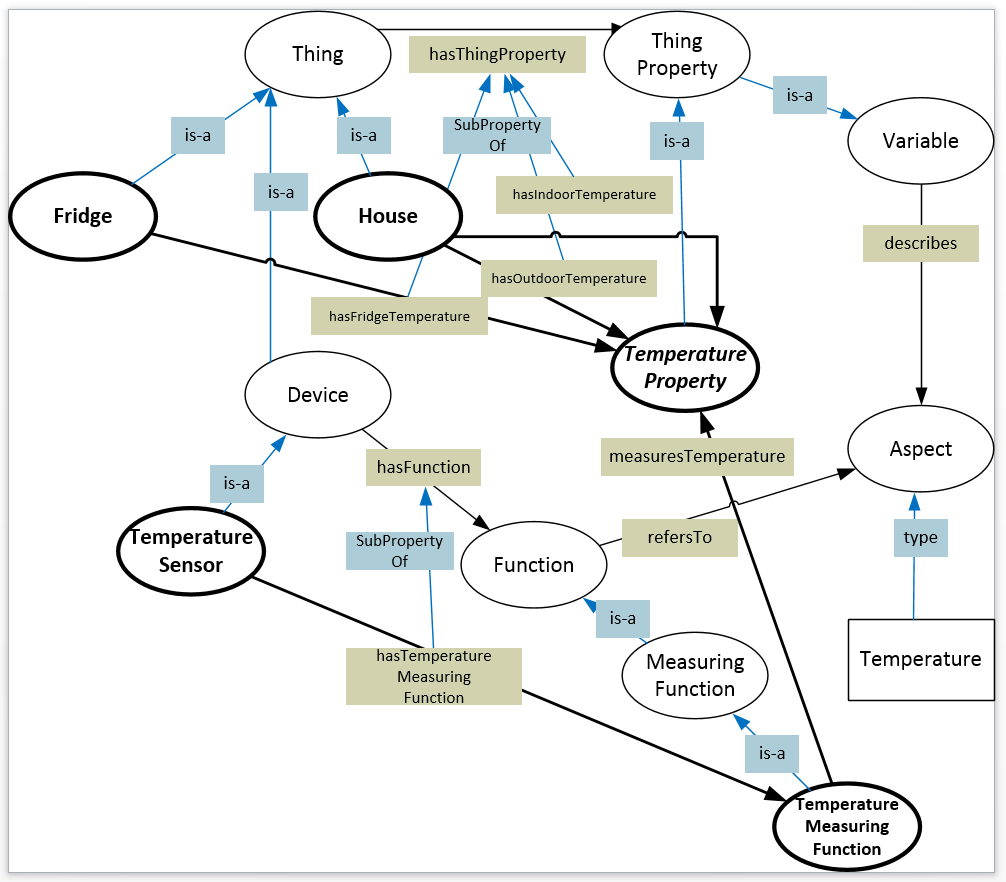 Mapping of the introduced concepts to the oneM2M Base Ontology
When comparing to the concepts available in the complete oneM2M Base Ontology, it can be seen that the focus of the modelling here has been on the semantic aspects.
It is assumed that the functional aspects are implemented by oneM2M AEs using the Mca interface. In the case of using non-oneM2M technologies and applications for the sensors, an interworking proxy would be needed to translate between oneM2M and the native technology.
Using Generic Interworking as described in oneM2M TS-0030, with a complete modelling of the functionality according to the oneM2M Base Ontology (or an ontology that has been mapped to the oneM2M Base Ontology in a similar way as shown in figure above), would allow the automatic creation of a oneM2M resource structure for the case and enable tool-support for the partially automated creation of the required interworking proxy.